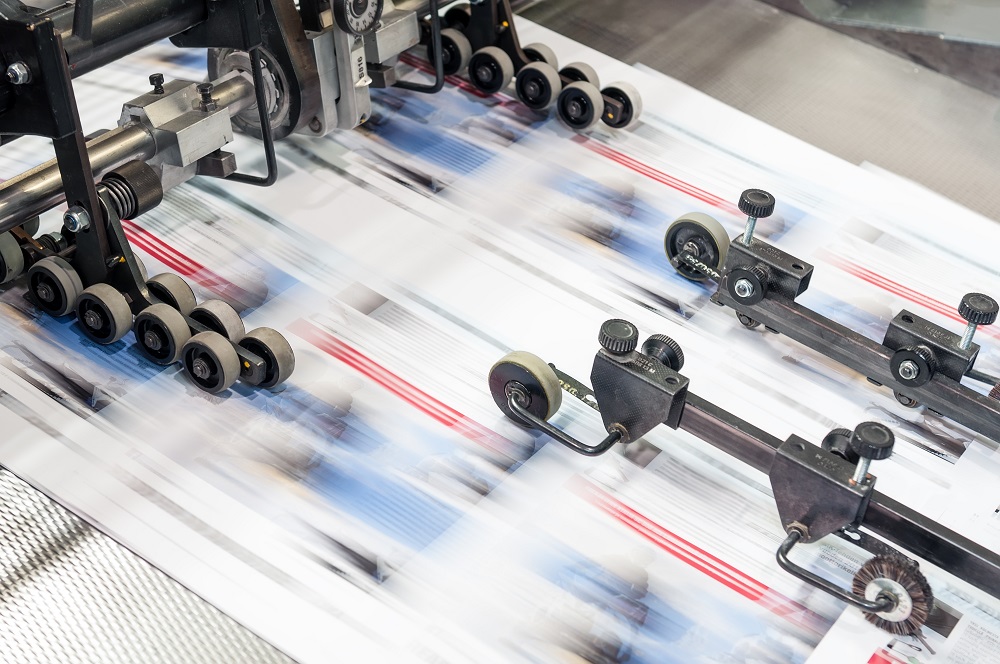 Offset printing
It is characterized by high quality reproducing colors and modern technology enabling to obtain a very large amount of the product in a short period of time (machine production speed).   It is a very profitable form of printing at medium and high volumes.   Modern machine park allows us to offer the highest quality printing in all possible colors as well   for various advertising materials, e.g. business cards, leaflets, folders, catalogs, etc. Our machines allow sheet printing up to A1 + format on offset, chalk, cardboard and self-adhesive paper. We care for the highest quality of service, speed of implementation and provide insight into every stage of the order creation process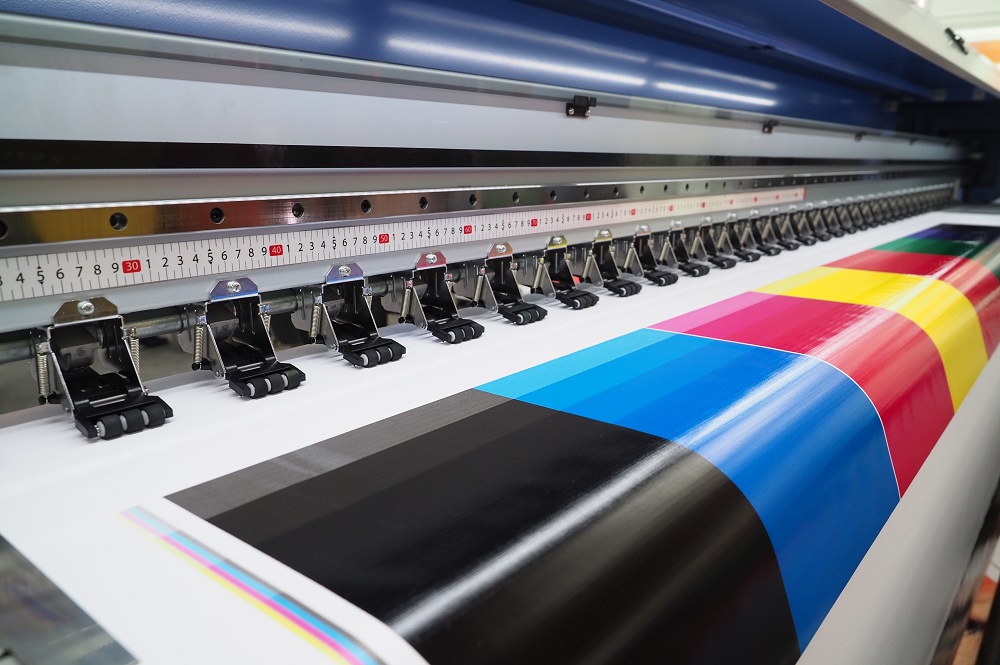 Digital printing
Digital printing is an ideal solution for low-volume work. It complements offset printing in the field of small runs and express production in which there is no time to prepare the matrices. Its undoubted advantage is the possibility of using a variety of papers and grammatures. An additional advantage is the ability to personalize each print and color compatibility and repetition at any time.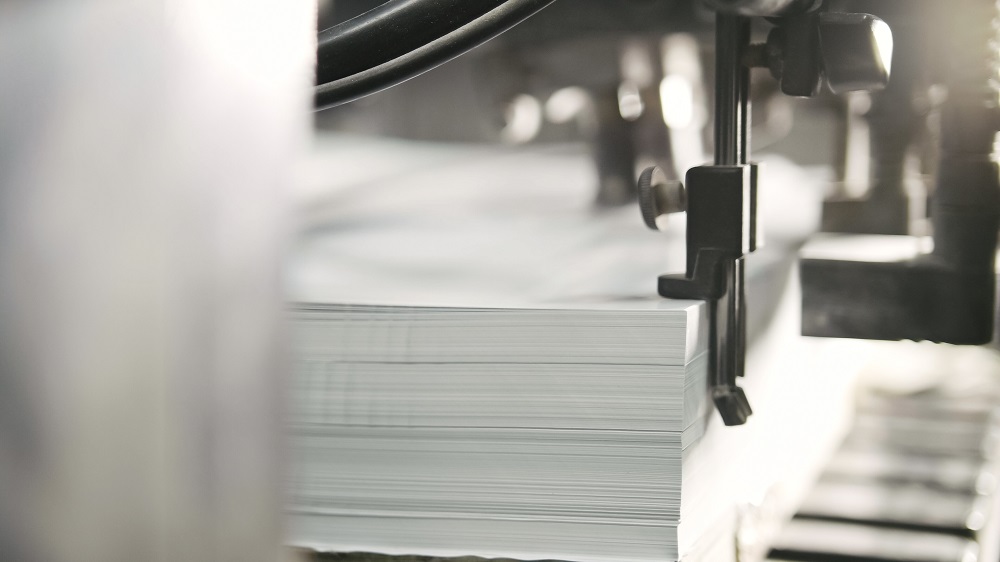 Bindery
The bindery is equipped with devices ensuring comprehensive post-printing processing to the finished product.   We provide a full range of bookbinding works. In addition to modern machines, our big advantage is manual work our experienced and competent employees, diligence and precision of performance. We specialize in works highly difficult, among others such as: cutting to format, foiling, creasing ,cardboard bending, folding to A1 format, saddle stitching, saddle stitching with eyelet, soft glued paperback, hard cover, die cutting, cutting, perforating, punching, packaging, confectioning, folding, gluing, spiral bind (with a pendant). Thanks to our knowledge and experience, we will advise and suggest the most optimal product coating.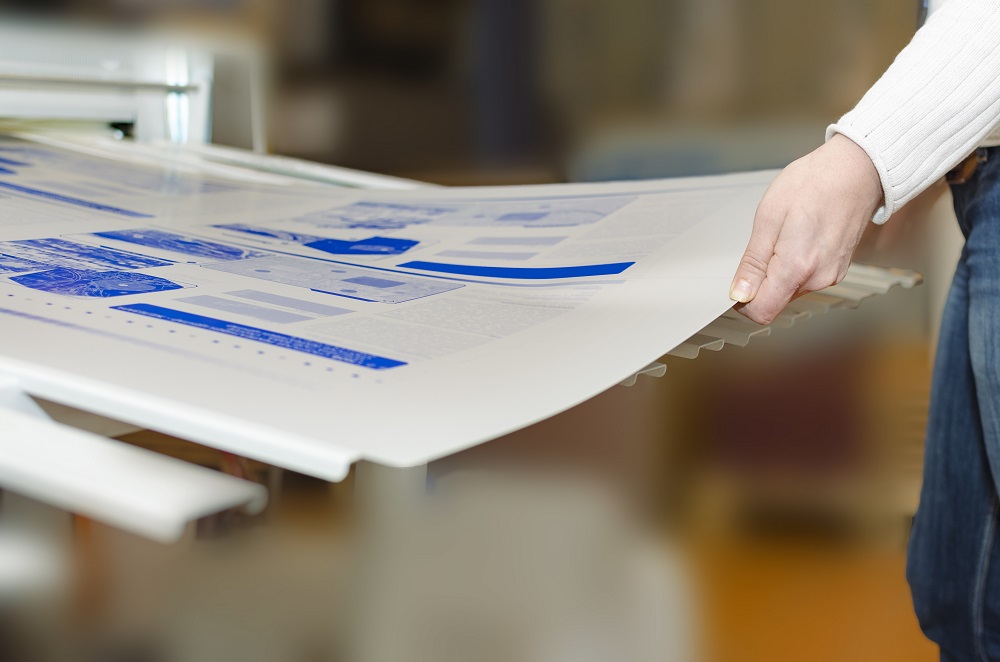 DTP / CTP
Prepress is an important department in our printing house. We have our own prepress and design studio,which enables comprehensive preparation of works for printing. We work on professional equipment. We support Adobe (Photoshop, Indesign, Illustrator, Acrobat Professional) to CS6, Corel Draw to X7,   PitStop, Darwin, Esko Artios, CAD version 14. Proper and error-free preparation of materials for printing is our main goal.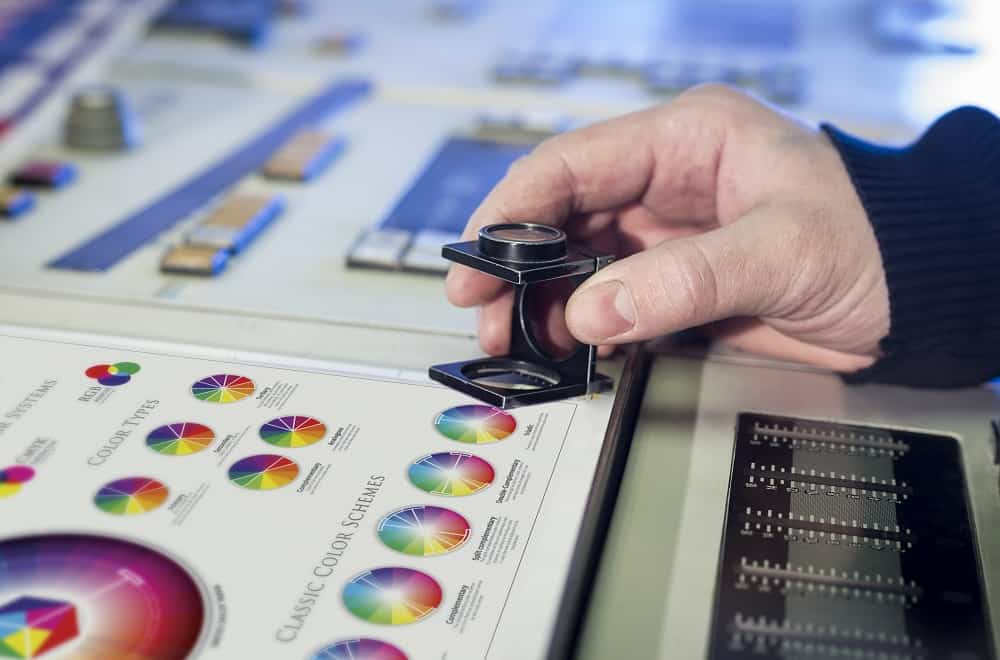 CTP Project
The graphic studio is an integral part of the printing house. In addition to carrying out projects, the studio's work enables quick corrections, composition, as well as significant changes in the materials provided by customers. We also make certified color proofs that will be a model for printing.
Operujemy nowoczesnym systemem CTP, dzięki czemu mają Państwo pewność, że wydruki u nas będą zawsze najwyższej jakości.
Nowoczesne naświetlarki wraz z  najnowszym oprogramowaniem tworzą szybki, niezawodny oraz wysoko jakościowy system produkcyjny.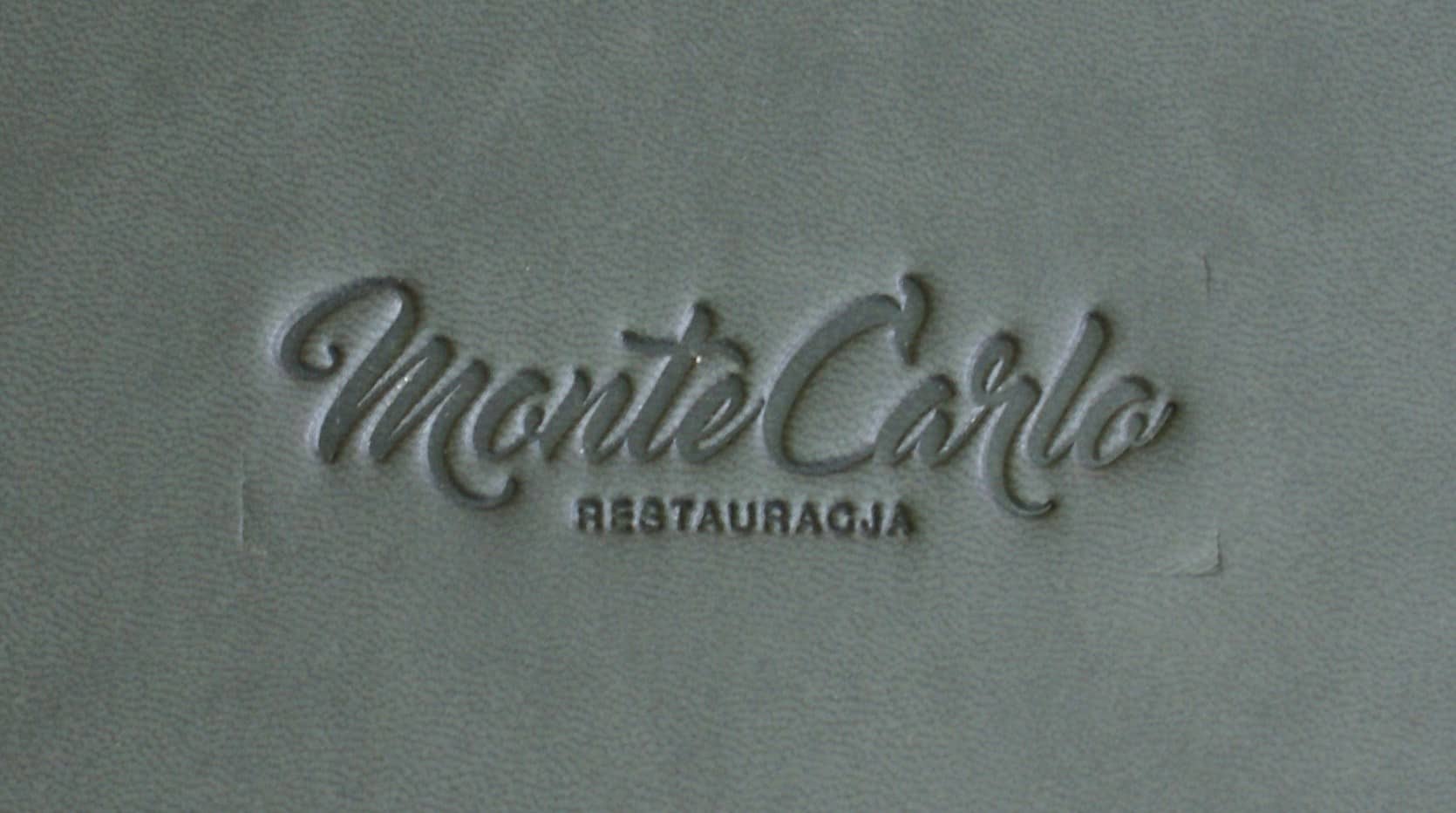 The refinements
STAMPING
It is an old and very effective refining technique consisting in modifying the natural image of the top layer of leather or fabric by pressing, stamping or rolling with special machines. Stamping can be performed on the entire surface of the dust jacket, in the form of individual prints, in a specific place. This technique allows obtaining very deep plastic "carvings" on the ground. We distinguish between two basic concave and convex stampings - in combination with another refining technique it gives amazing visual effects .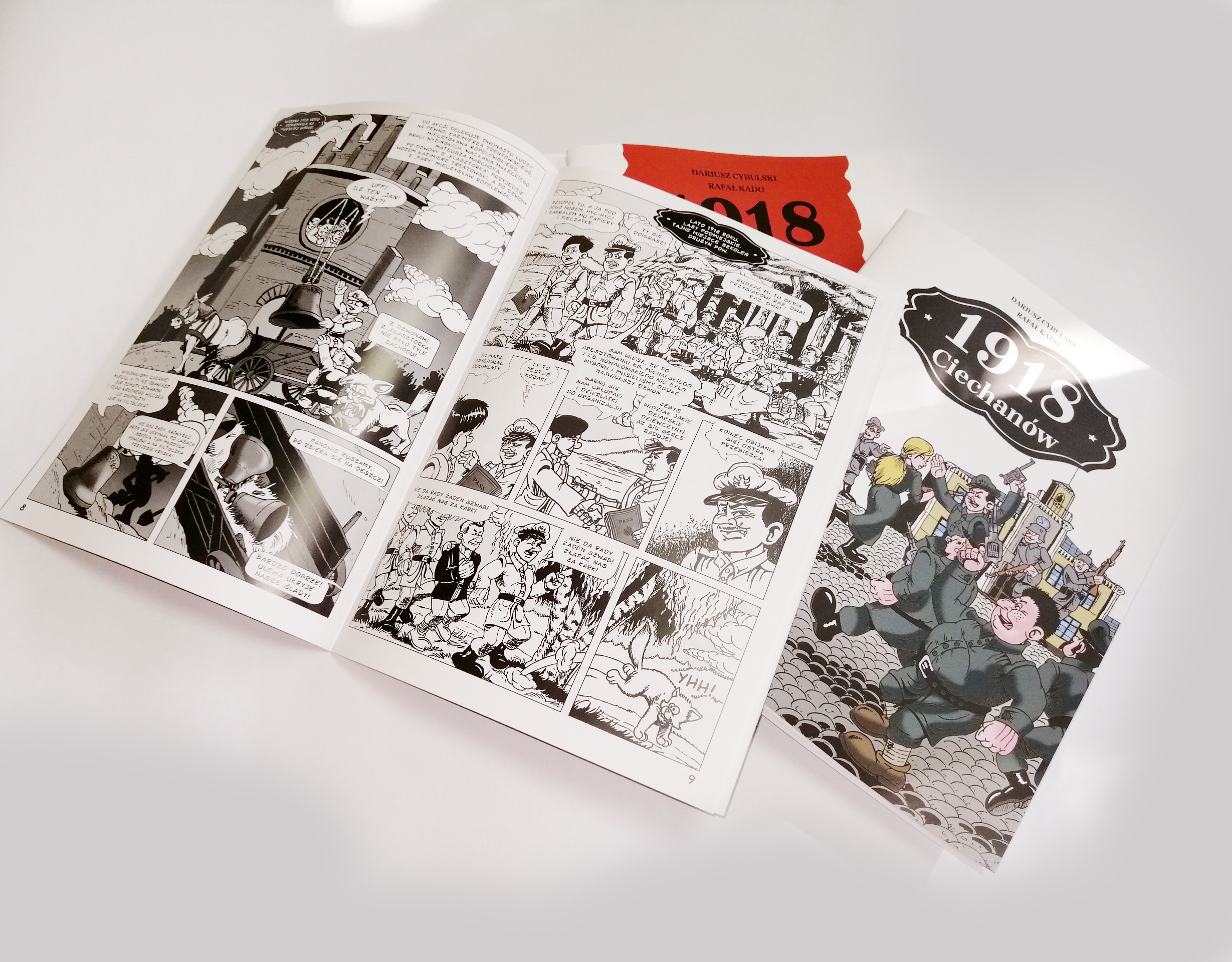 COATING
The purpose of UV varnishing of printed surfaces is to protect them against external damage and increase their aesthetic value. This process involves covering the surface of the sheet with varnish in a holistic or selective way. We can list here both glossy and matte varnish, which does not give gloss, but still protects the printed surface of the sheet. The use of matt varnish or gloss depends only on the individual preferences of the customer. The most common finishing processes:
- protection of individual boards with offset or matt varnish,
- varnishing with UV varnish,
- selective varnishing of elements, e.g. logo with UV varnish,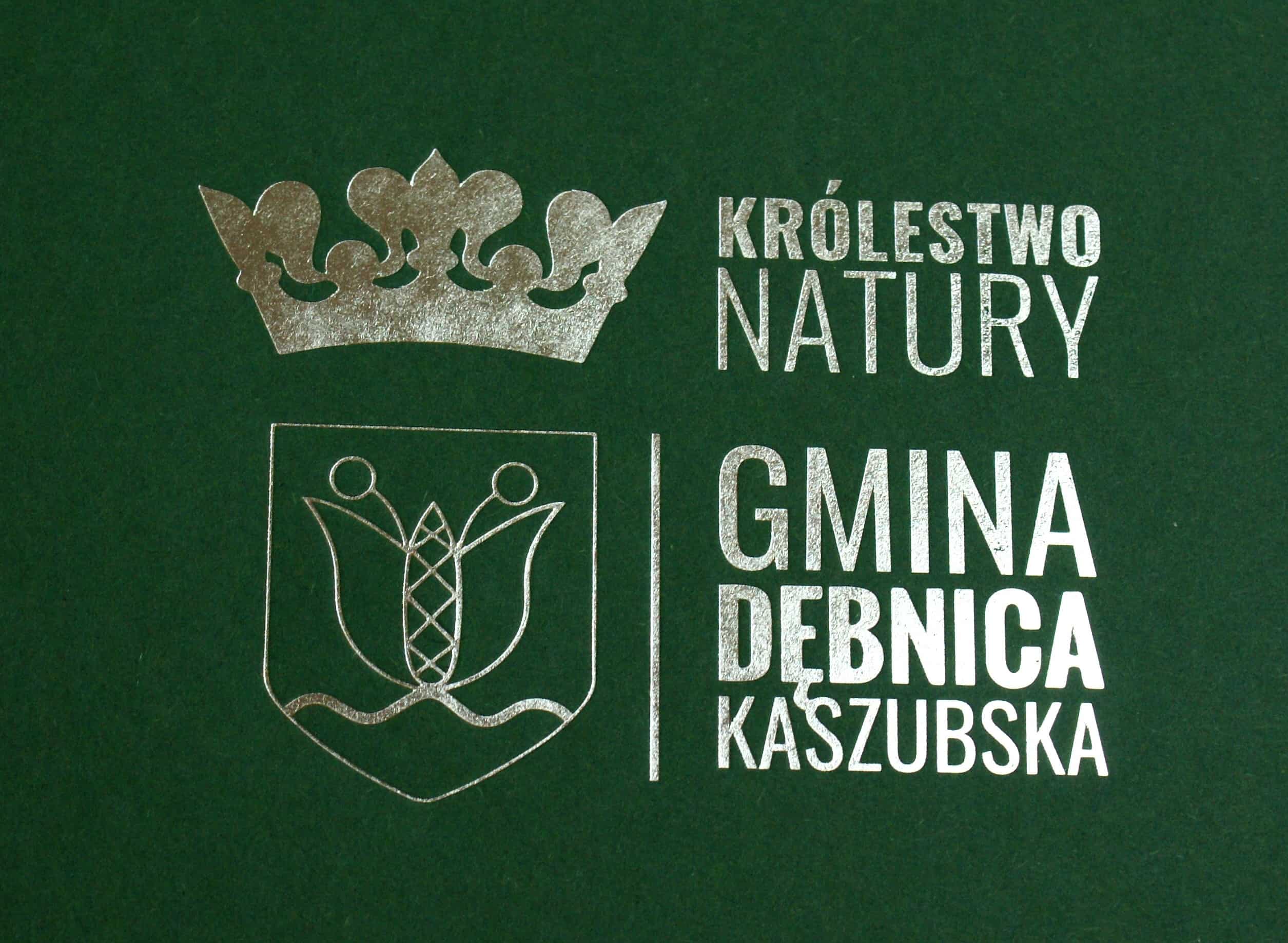 HOT-STAMPING
Hot-stamping or thermo-printing is a very popular technique in the process of refining prints in polygraphy, often referred to as hot-printing or simply - thermo-printing, gilding, silvering.

Already on the basis of naming it can be guessed that the key role in the process of this refinement is played by heat and the so-called hot-stamping foil, or foil for stamping at high temperature. This technique uses special films and convex matrices with the image we want to reproduce on a printing product, e.g. a briefcase, book cover, etc. The matrices must be made of a material that is a good heat conductor, because temperature is an important factor in the hot-stamping process. the whole process takes place in special machines designed only for this printing finishing technique. The hot-stamping technique is used to refine business cards, company folders, book covers, magazine covers, catalogs, folders, packaging, bags.
---
Technologia i oprogramowanie to nie wszystko.. O sukcesie decydują także ludzie.Pracownicy naszego studia to doświadczeni specjaliści od lat realizujący się w zawodzie i ciągle rozwijający swoje umiejętności.
Currently, the printing market is developing very quickly, therefore our desire is for customers to find our offer attractive. The key issue is to deliver orders as quickly as possible and to create publications of the highest quality that meet all the requirements and wishes of customers